Booming River Cruise Industry
There has never been a better time to find work on board a river cruise as the market continues to expand throughout the world.
The 2020 European River Cruise Market Report has recently been released and offers a full analysis of the booming river cruise market. There are numerous companies now specialising in river cruising including Viking, A-Rosa, Ama Waterways, Uniworld, Saga and Tui, to name but a few.
Working on a river cruise is very similar to working on a sea or ocean cruise in many ways: the schedules are 7 days a week and the hours are long and may be difficult, but, as is the case with ocean cruise lines, there are tremendous opportunities for personal and professional growth and development.
River ships tend to be smaller and offer a more intimate experience than ocean going vessels, often with a much higher ratio of staff to guests. For example, on ocean ships the entire Galley team may be made up of 300 cooks, whilst on river ships the total number of cooks may be more like 10. Although there are less employees working on river cruise lines, the standards of service are high and therefore, river cruise jobs can be very demanding.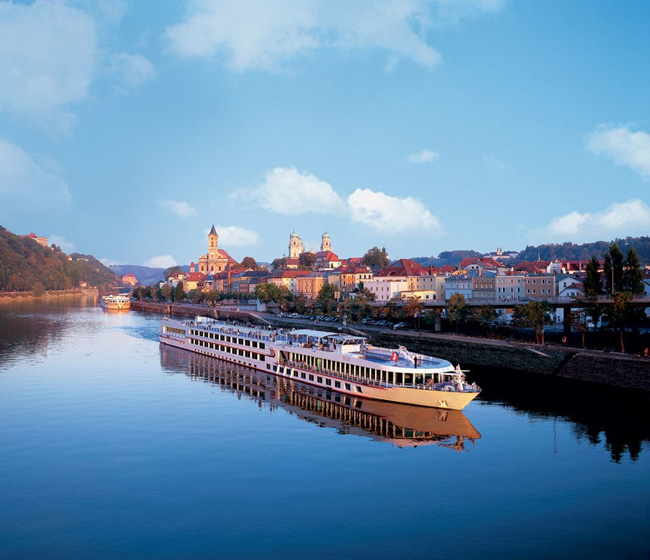 Viking continues to be the number one operator and has been awarded as The World's Leading River Cruise Line®. Having started out more than 20 years ago with just 4 river ships, today they set the standard for what river cruising should be and control the river cruise market with their fleet of more than 60 river ships and 6 ocean vessels (cruising over 100 itineraries around the world) and with another 7 set to be delivered in 2020.
Viking employ approximately 8000 employees worldwide and offer a comprehensive benefits package. Furthermore 97% of their employees go back to them – which is one of the highest staff retention rates in the industry.
Many other river cruise companies are also expanding their offerings:
AmaWaterways has announced a new seven-night itinerary for 2020 aboard the new AmaMagna, sailing seven nights from Budapest, Hungary to Vilshofen, Germany. Twice as wide as traditional river cruise ships, the AmaMagna will offer more than 50 percent luxurious suite accommodations and five bars, four unique dining experiences and a variety of leisure opportunities.
Riviera River Cruises has expanded the availability of its popular Christmas markets cruises for December 2019, with 25 departures planned on Europe's Rhine and Danube rivers. "Our Yuletide Markets cruises were so well received last year – the first year we offered them – that we've increased the number of departures available this year," said Marilyn Conroy of Riviera River Cruises.
CIE Tours has expanded its offerings to include its first-ever River Cruise Collection, with sailings on the Rhine and Danube - distinguished by upscale service from an English-speaking crew.
Phoenix Reisen has announced the launch of two new 135-meter, four-deck Rhine ships for 2020, MS Andrea and MS Annika, both featuring luxurious staterooms and exceptional facilities for its 180-190 passengers.
To start your career on board a river ship, search the latest job opportunities at: www.allcruisejobs.com/search/river/