Cruise Line Restart Plans
Several cruise lines have announced their intentions to restart sailing in the next few months. Here is a brief breakdown of cruise lines relaunching their service:
United Kingdom
Following the successful mass vaccination programme, the United Kingdom is set to gradually re-open by June 2021. Several cruise lines are offering domestic cruises around the British Isles, Ireland and Faroe Islands. This includes: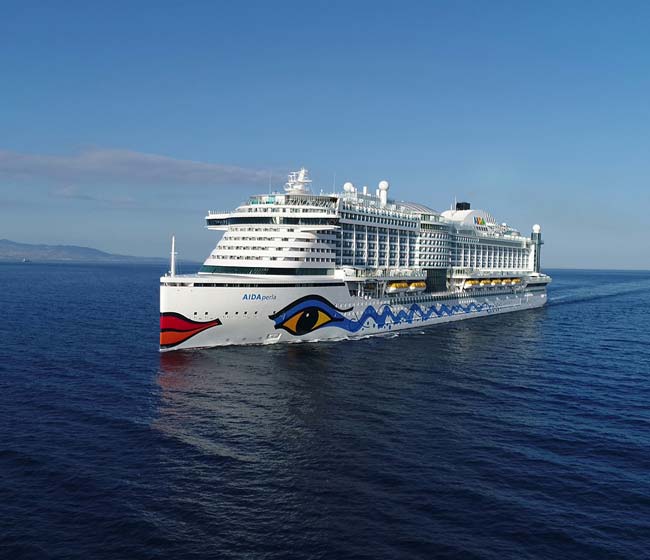 Greece
Sea Cloud will resume service with a Greek Islands itinerary in June. Celestyal Cruises will sail from the Greek port of Piraeus from May.
Italy
Costa Cruises announced that it will start cruising again in May with 3, 4 and 7-day cruises in Italy. More cruises in the Western Mediterranean (Italy, France and Spain) will be added in June.
Canary Islands
AIDA Cruises is back in the Canaries with AIDAPerla with week-long cruises departing from Grand Canaria.
North America & the Caribbean
Royal Caribbean International and Crystal Cruises will use the proximity of the Bahamas to the United States to restart sailing from Nassau in June and July respectively.
Celebrity Cruises will homeport in St. Maarten from June with cruises calling in Aruba, Curaçao, Barbados and other Caribbean islands.
Domestic cruises in the United States are being offered by American Cruise Lines on the Mississippi and the Golden Isles.
South America
After cancelling its entire 2020-2021 season, Cruceros Australis is planning to restart service in Patagonia in September.
Malaysia
Star Cruises plan to restart cruises in Penang in May.
Australia
Aurora Expeditions, the Australia-based cruise line, plans to start its domestic operation in June.
P&O Australia announced they are targetting a June restart, too.
Scenic Cruises announced that it will operate a domestic season in Australia, with cruises in the Kimberly region.